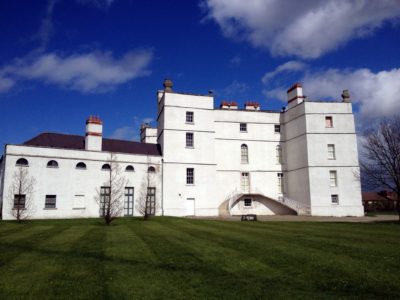 Thinking of moving?  Why not consider Rathfarnham.  Located at the foothills of the Dublin mountains, this Dublin suburb offers a number of excellent opportunities for those looking to rent, or indeed buy.  Rents are reasonable for the accommodation available and there are a host excellent transport links to both the city centre and areas further afield
When you have some down time and don't feel like traveling, no need to worry, Rathfarnham has a number of things to keep you occupied during that precious free time. The five bestthings to do are:
Play golf – Pick up your clubs, gather your friends and get to one of Rathfarnham's many golf clubs.  You have your choice of:

Grange
Edmondstown
Rathfarnham
Castle
Stackstown
Visit the Fairy Tree – Head down to Marlay park with the kids, the dog and a picnic.  First of all, enjoy a walk, go to the playground and then leave a note for the fairies.  Admire Marlay House or in the Summer enjoy one of the outdoor gigs
Tour the Pearse Museum – Follow the story of Patrick and William who were executed for their part in the 1916 Rising.
Have a pint or bite to eat – Rathfarnham has a huge variety of pubs and restaurants.  Why not try any or all of the following:

The Eden
The Old Orchard
Little Caesars
The Yellow House
Enigma Grill
Visit the Castle – Why not spend a relaxing afternoon having a coffee with friends.  Catch up in the grounds of Rathfarnham Castle.  See some architecture dating back to Elizabethan times and the archeological finds.
Have you got a property to rent in Rathfarnham or anywhere in Dublin?  Why not get a rental valuation.  Contact our experienced team on 01 495 3001.