Sherry FitzGerald Kennedy Lowe trading as Sherry FitzGerald Lettings operates as a franchise with the Sherry FitzGerald Group who are the largest nationwide grouping of agents in Ireland.
As a residential property management company, we have a team of 30 property management specialists who provide services to Landlords, Tenants and Corporate Clients.
Our experience and services include recommendations on getting the best rental yield, maintaining your properties, and finding and vetting quality tenants.
Our company culture can be summarised in terms of 'going the extra mile' to develop a personal relationship with our clients and their properties.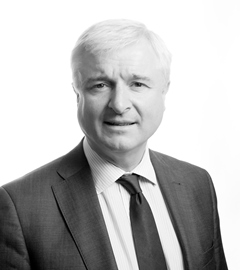 Fergus Lowe – Director
Fergus was a co-founder Director in setting up the company in 2003. He has operated at Senior Management level in many industry sectors for 30 years, and in the last fifteen years, he has operated in the property sector. Fergus has played a vital role in developing business strategies and driving the company forward. He is highly professional and focuses on delivering superior results for our clients.